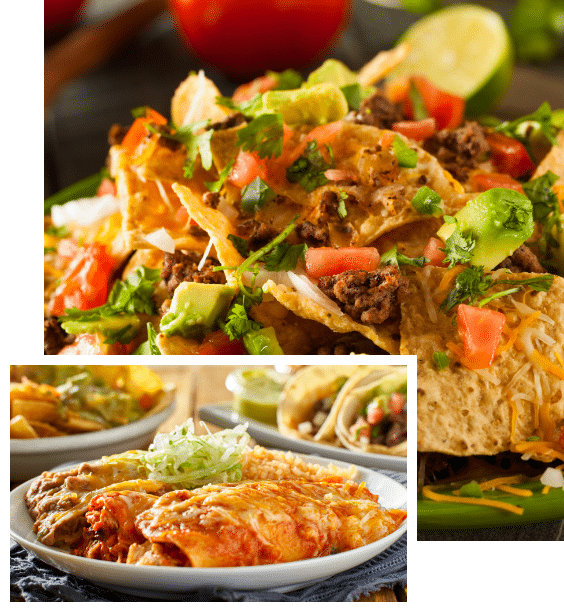 Los Primos proudly features the culinary skills of Enrique Moreno, voted the top Mexican chef in New England. Turning traditional Mexican food into a modern and unforgettable experience, our family-friendly restaurant offers original recipes created from the highest quality ingredients. It's like Mexico came to Merrimack!
Enrique Moreneo's AWARD WINNING BURRITO. Your choice of chicken or steak sauteed with bell peppers and onions. Topped with a blend of our signature sauces: Verde, Mole, and Queso.
Serving 7 to 10, depending on your thirst, our margarita towers are the perfect addition for special occasions. Available in House, Tropical, or the High-Roller with premium tequila. Bottoms UP!
Mexican style shrimp cocktail in our homemade tomato sauce with chopped onions, cilantro, jalapeno, cucumber, and avocado.
Only at Los Primos will you find the popular Fiesta Firecrackers. Stuffed with chicken, steak, shrimp or vegetables, jalapenos and cheese make this appetizer a customer favorite.
Our Hours
Mon - Thurs: 11am - 10pm
Fri - Sat: 11am - 11pm
Sun: 11am - 9pm
Lunch Specials
Mon - Sat: 11am - 1:30pm
Reservations or Takeout
Call (603) 420-8712 or (603) 420-8860